Microcement
training courses
The microcement is currently the most popular decorative coating product, amongst architects and decorators, as well as particulars. Therefore Microcement has become an ideal coating to widen the economic activity of any renovations and/ or construction company.
In present time there is not a large amount of application experts, consequently the experts with a proper and necessary training have a large market demand.
The target of these courses is to obtain highly qualified experts on the application of Microcement, given the great existent demand of the market and the growing rhythm. The CimentArt Team performs training courses at the facilities of our Delegations and at the headquarters of our factory in El Campello (Spain).
In our Training courses we also offer the option of delivering a Initiation Kit and a professional catalogue of colors chart.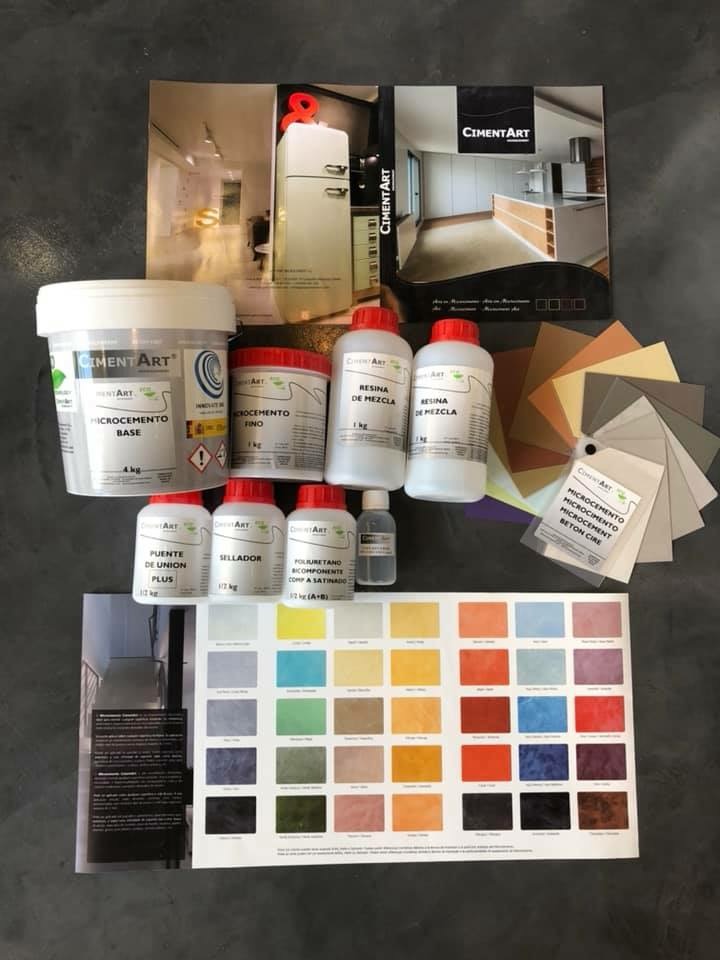 The duration of training is 4 hrs. approximately. Once the training is done, a certificate is delivered to all the participants who assisted, all the technical documentations of Microcement CimentArt and its working method are also given to all the participants. For a professional training we also offer a more complete intensive course. This formation is bigger and more complete.
Subsequently all the material requested by the professionals would be provided and Technical assistance from our Technical Department will be available for their projects or any questions that may arise. 
Course content:
Product description
Product description
Technical Data
Detailed presentation of all the products
Different types of application surface
Preparation of the surface
How to prepare the mixture of Microcement CimentArt
Practical application of Microcement CimentArt (Complete process with all its layers)
Maintenance and subsequent preservation
How to create an estimate
Different CimentArt products prices
The courses are essentially practical and with a reduce number of participants aiming to obtain experts with a good understanding, on the theory as well as the practical. In addition, the participants are provided with a technical assistance service, for any queries or doubts about se application surface or the application method. 
Currently more than 1000 people, between professionals and companies of different countries have been trained by our technical personal and are at your disposal to perform any Microcement project. 
For companies interested on Training assistance with several workers, consult our offers.
Contact
an expert
For any question, do not hesitate to contact us through the following form or if you prefer: craig@londonmicrocement.uk
For companies, interested in attending training with several workers, see our offers.